Top Ten coincollecting Articles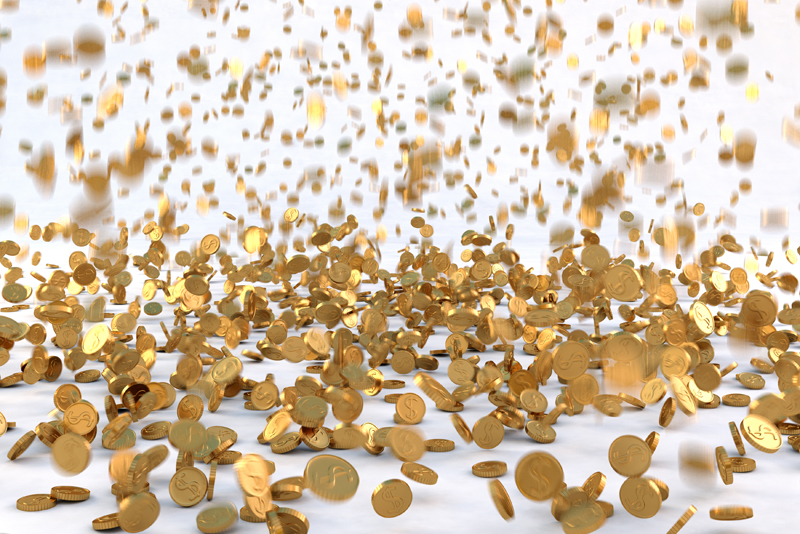 Here are the top ten articles for the Coin Collecting Site! These rankings are live and get reset at the beginning of each month, so check back often to see what your fellow visitors are most interested in!
1.
Problems Delay Issues Of Spouse Coins
The U.S. Mint has encountered a number of issues that have prevented it from issuing all four of the four poof and uncirculated 2012 First Spouse half-ounce gold coins that were supposed to have been struck and issued this year. The Mint promises to remedy these problems by the end of this calendar
2.
7 Popular Coin Collecting Themes
Coin collecting has been the hobby of many people for many years. Nowadays, instead of simply collecting coins, modern coin collectors collect coins according to a theme.
3.
Can You Unclean Your Coins?
Is it possible to unclean a coin? Read this article to find the answers.
4.
Coin Facts
There are approximately $8 billion worth of coins circulating in the U.S. today. In the past 30 years, the U.S. Mint, who is responsible for designing and producing the nation's coins, has minted over 300 billion coins, worth about $15 billion!
5.
Coin Dealer Safety
Coin collecting can be a lot of fun. This hobby which dates back to 2500 BC is much larger now since people are now able to collect currencies from other countries.
6.
How To Get Started Collecting Coins
Getting your coin collection started isn't as hard as you might think and there are a number of avenues you can pursue. Most of it depends though on why you want to become a coin collector. If you're doing it just as a relaxing hobby then you have no problem and can get started pretty much off the b
7.
Coin Collecting As A Worth While Hobby
There are many reasons why one collects coins. There are collectors who collect on the basis of the coin's future perceived value, some collect coins coming from just one particular period, some on metal type and some for a coins historical value.
8.
California Hoard On Sale Soon
The gold coins from the California Saddle Ridge hoard are coming to market on May 27. The hoard is estimated to be worth $10 million dollars with some excellent specimens in the mix. At 11:30 p.m. Eastern Daylight Time on May 27 a single 1874-S $20 gold piece will be sold in a live auction at the Ol
9.
Laymans Australian Coin Values Guide Review
Coin collecting as a hobby is rewarding, educational, challenging, and even profitable for some collectors. If you live in the United States, there are numerous coin types to collect, some very expensive, many not so. Other collectors flock to ancient coins or foreign coins of various types. Collec
10.
The Gold Stater of Koson
An Ancient Greek Coin that looks Roman in its origin? How can this be?
Be sure to visit the
Coin Collecting Archives
for all the articles!
Editor's Picks Articles
Top Ten Articles
Previous Features
Site Map