Can You Unclean Your Coins?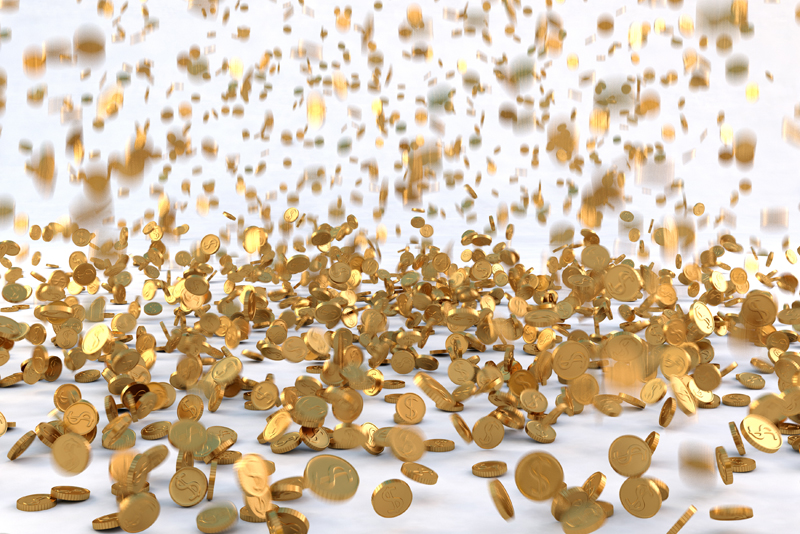 The quickest way to ruin a coin is to clean it. Once this is done it is not possible to restore the original surface to a coin that has been cleaned to make it more "shiny." Harsh cleaning such as is done to "polish" silverware is pretty much beyond remedy. Any attempts to remedy the situation are only going to make matters worse.

Experienced coin collectors generally approve of removing heavy dirt or even filmy surface deposits of contaminants, in order to prevent chemical reactions that can corrode the coin metal. Plain water and maybe some mild soap may be gently applied in this process, but it is very easy to overdo even the use of soap.

Neutral solvents, such as acetone, may be used in removing glue or other foreign deposits. Acetone should be available in pure form at your local hardware store.

Any form of abrasive cleaning removes a layer of the original coin metal. Damage such as this is irreversible. On high-grade coins, the metal flow lines that result from die striking will be weakened, thus undoing the natural luster and leaving a flattened, even if shiny surface.

The best that can be hoped for harshly cleaned silver is that it will retone naturally, from the surrounding environment, over a very long period of time. The problem that arises here is that the more careful you are about using inert storage materials for the coin, the less opportunity there exists for the silver to retone.

Some collectors get impatient and decide to speed up the retoning process. They turn to "artificial toning" by the use of chemicals or heat. This may raise "red flags" with more experienced collectors. Because of the artificial toning, they may be less inclined to buy the coin.

This deliberate artificial toning will not adhere to the abraded surface of a cleaned coin in the same way that it would to the original coin metal. The artificial toning will lack depth and the colors may appear to be "painted" or applied by crayons.
If you have a truly rare and especially valuable coin that has been damaged or harmed by cleaning, why risk further damage by experimenting? Your best bet is to accept the fact that the damage has been done and that its value has been diminished in the process of it being cleaned.

With the exception of freshly dug-up detector finds, cleaning or polishing your coins will do more harm than good. Once metal has been exposed to the air, it is natural for it to oxidize, or tone. If you strip the coin of this toning, not only will you lose any remaining luster, the coin will appear harsh and unappealing, and suffer microscopic abrasions that will lower its grade. Naturally toned coins are worth more than stripped or polished coins.



Related Articles
Editor's Picks Articles
Top Ten Articles
Previous Features
Site Map





Content copyright © 2022 by Gary Eggleston. All rights reserved.
This content was written by Gary Eggleston. If you wish to use this content in any manner, you need written permission. Contact Gary Eggleston for details.